Oakheart, a brand born out of classic Americana, where life isn't taken too seriously, but rum is, needed a face (or two) to deliver their new eccentric tone of voice.
Oakheart wanted to be the provocateur - to create unexpected and unforgettable stories to bond over with friends. So we decided to create some friends of our own, based around Oakheart's iconic serve - Two American legends: Oak and Coke.

'Oak' the Lumberjack and his best mate, 'Coke' the Bear were key in the delivery of Oakheart's eccentric charm.
Inspired by the aesthetic of the small towns and forests that produce Oakheart's oak for their barrels, we used the iconic style of Americana to bring our characters to life, illustrated by the talented Gerad Taylor.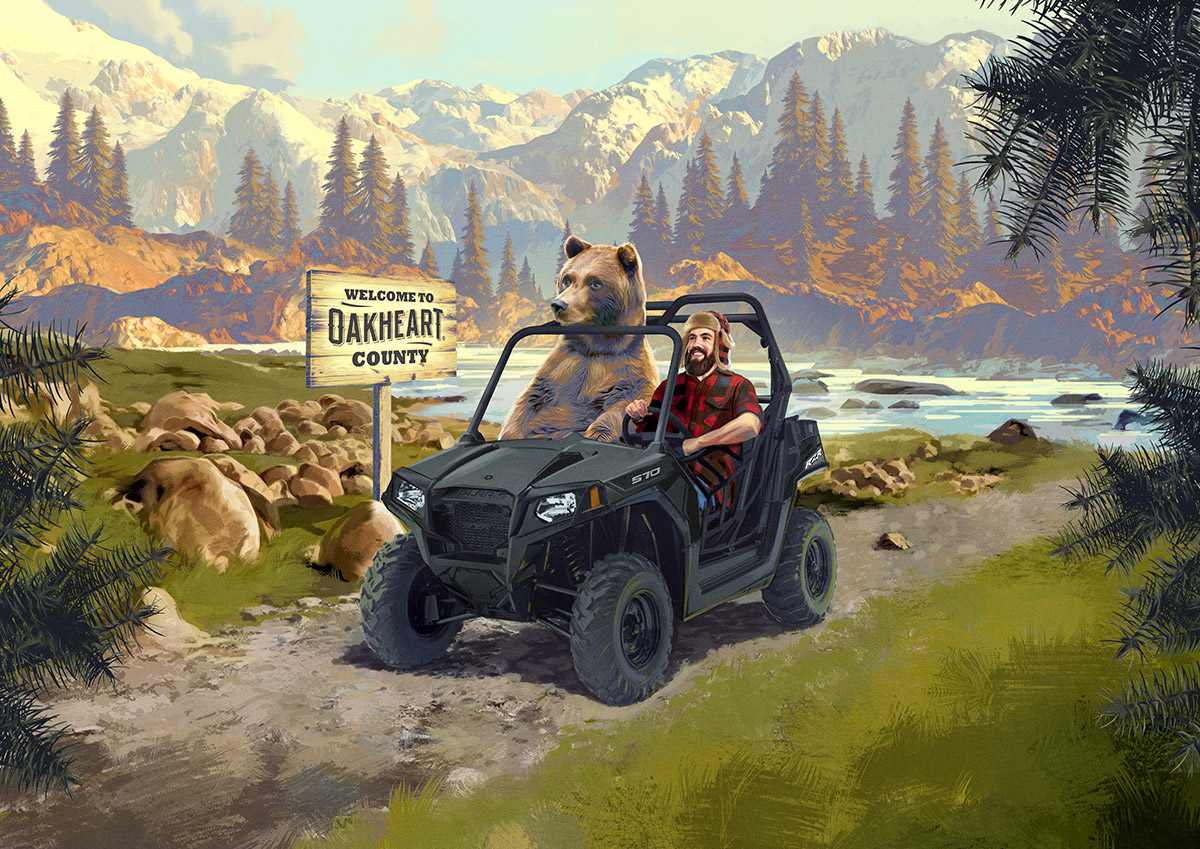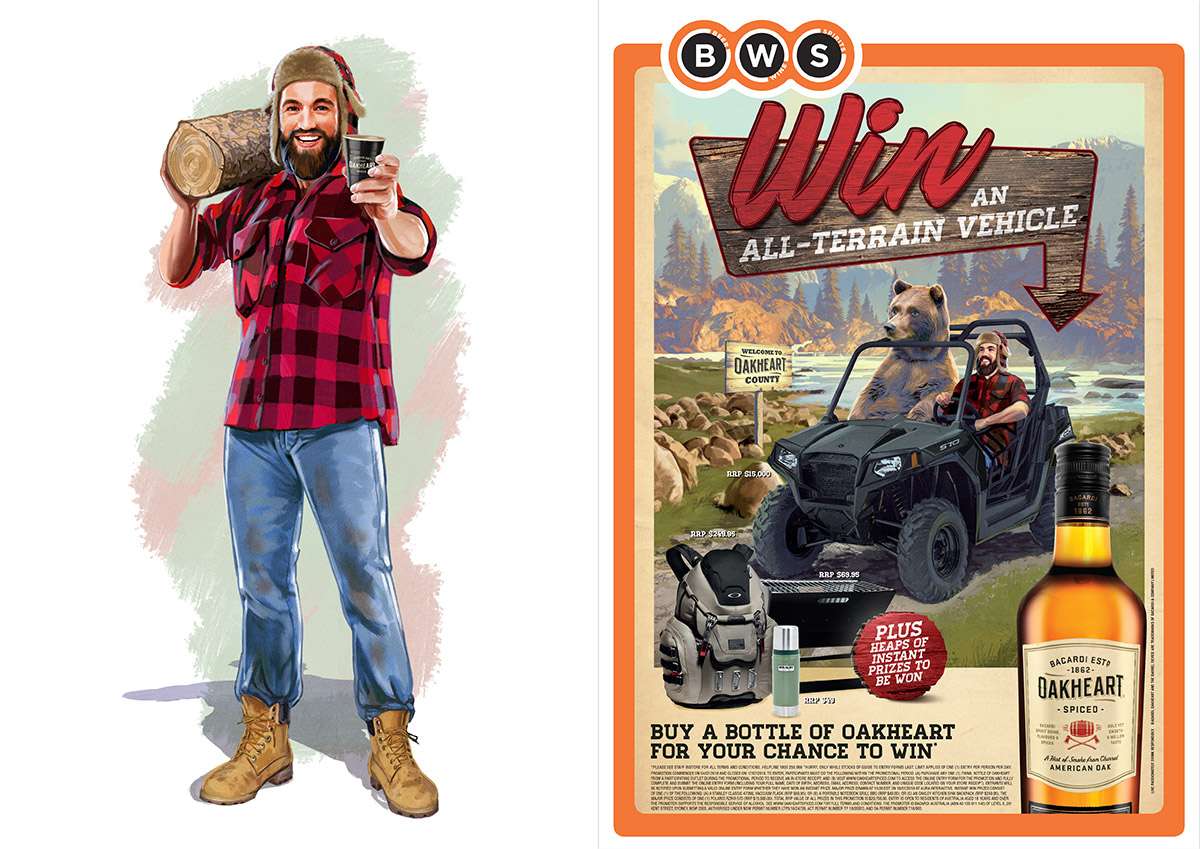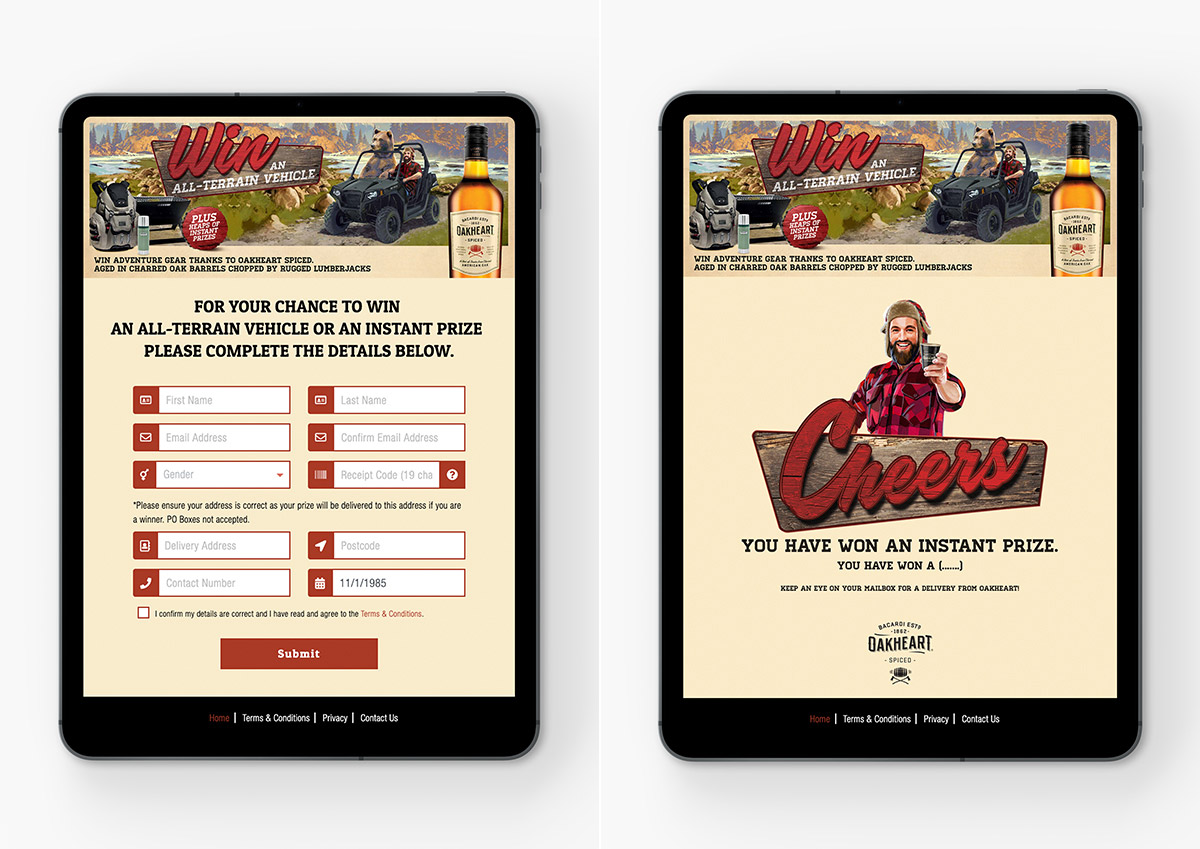 Want to know more?
News & Work
Related Articles