As the official wine sponsor for My Kitchen Rules, we wanted to create a promotion that fit the brand and the sponsorship. Cooking and entertaining at home is a passion point of YellowTail's and when chef-quality pan producers, Scanpan came onboard as another key sponsor for the show, we partnered up to create a sizzling hot deal no budding home chef could ignore.
Through an insured promotion we enticed our shoppers to purchase 6 bottles of YellowTail, and for an additional $50, they could claim a set of Scanpans worth $469!
Everything 'panned' out pretty good in the end really!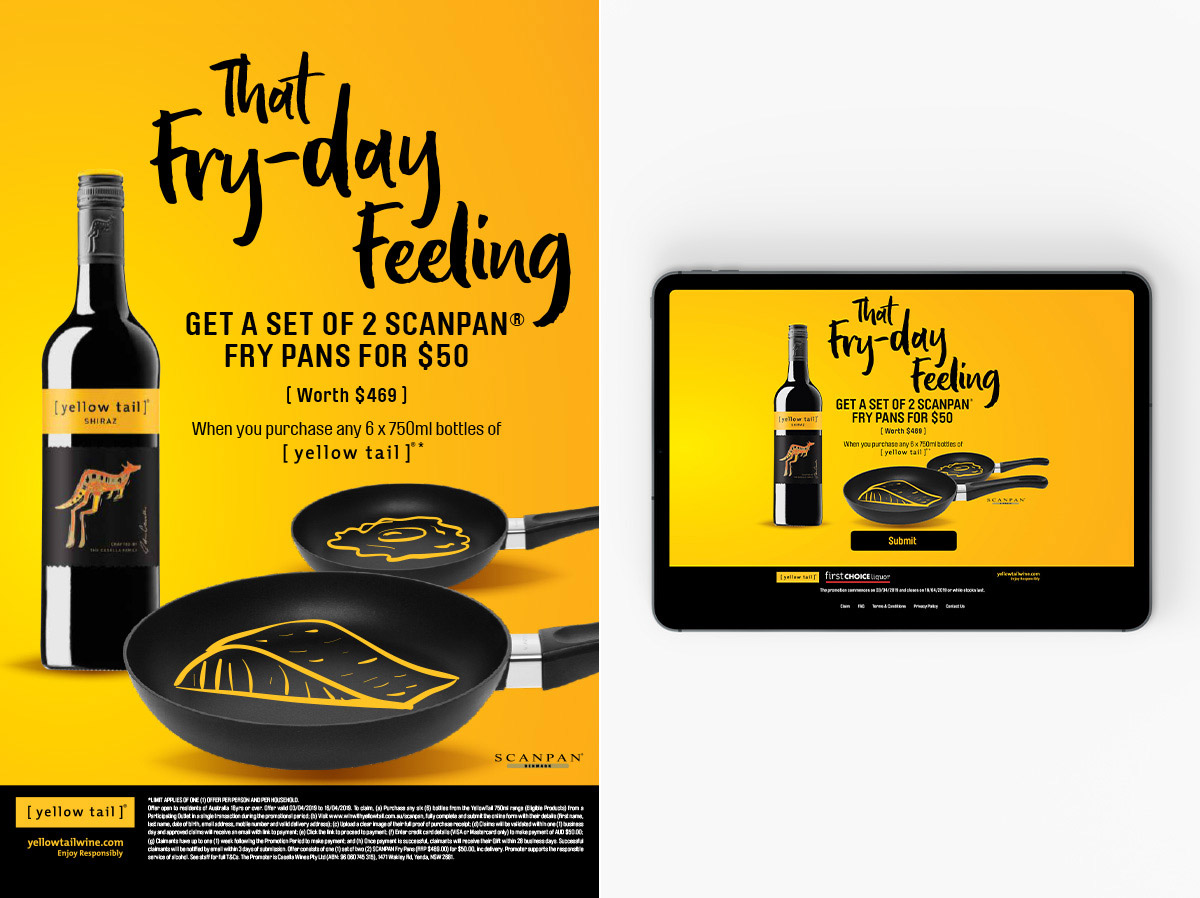 Want to know more?
News & Work
Related Articles