Tooheys State of Origin 2019
Going back to back to cement a NEW era.
Tooheys State of Origin 2019
After the success of Freddy's young bucks winning State of Origin in 2018, the pressure was on to see if the Blues could go back to back.
We built a strategy that continued on from last year's NEW era campaign, once again using limited edition Blues cans as a vehicle. This time, encouraging the players to focus on the games ahead, and bringing to light some of the boys' slightly unconventional training sessions to drive home one clear message ahead of the series; The Blues CAN cement the NEW era with another win over Queensland.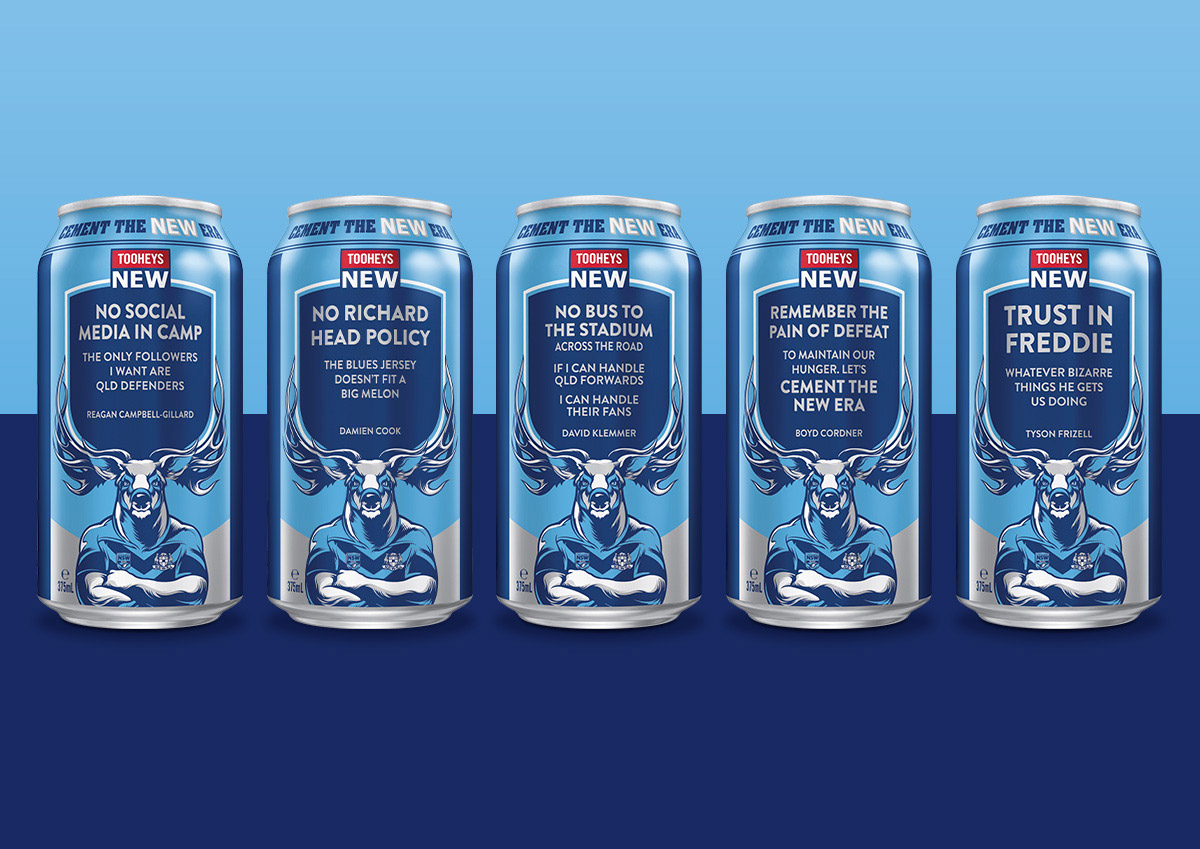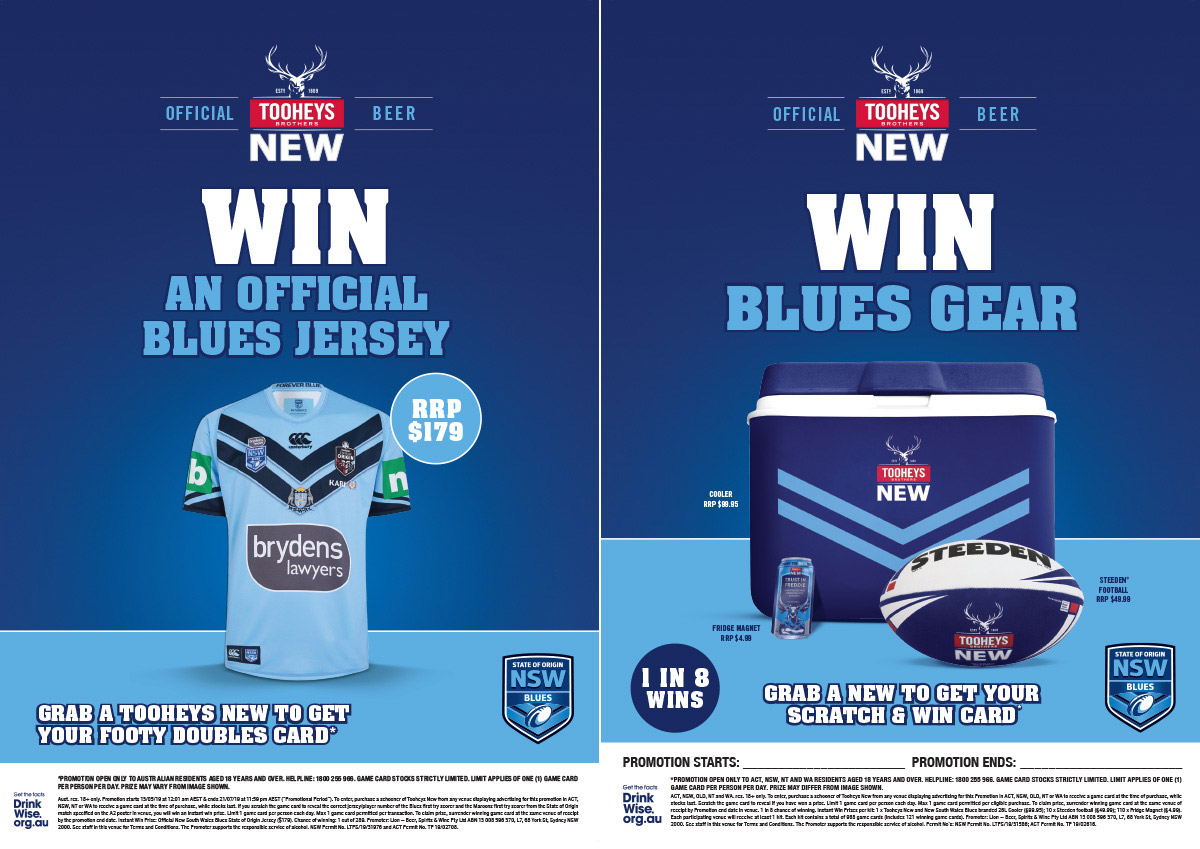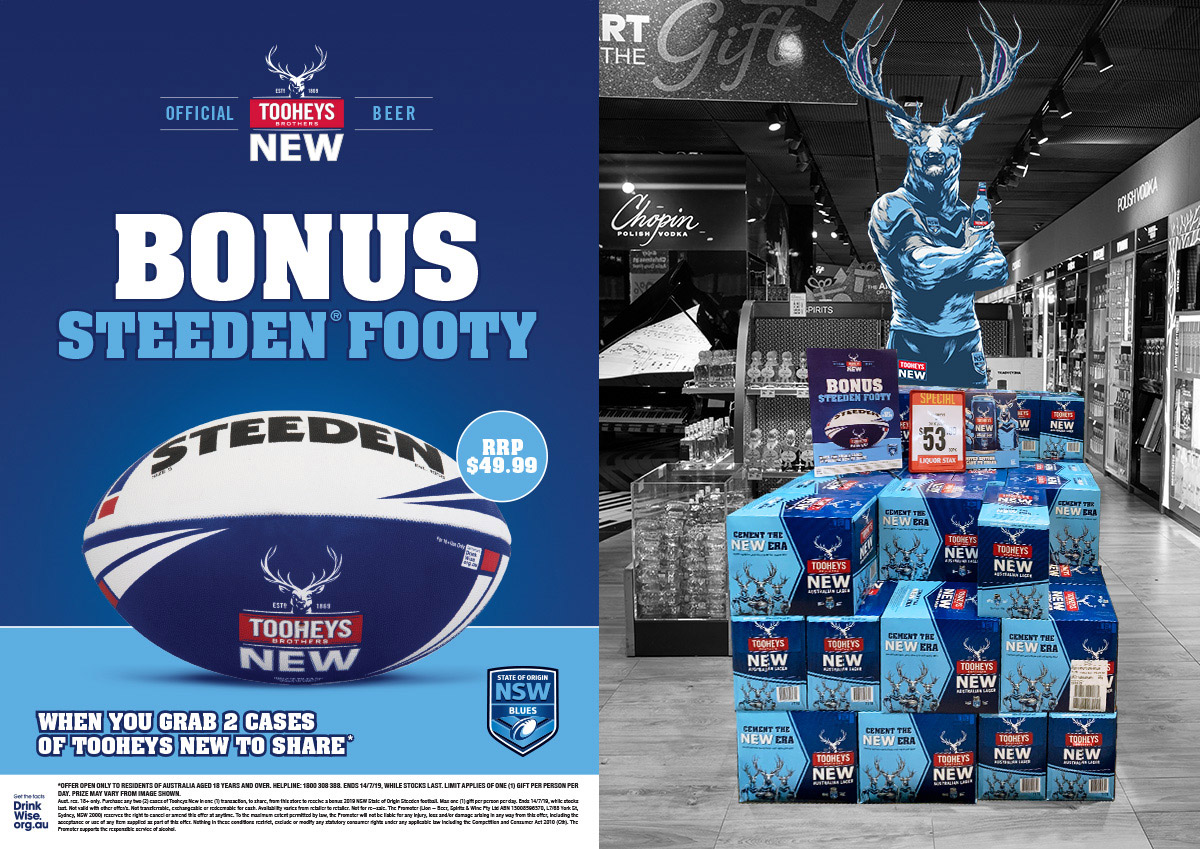 Want to know more?
News & Work
Related Articles