OMO Outdoor Classroom Day
Empowering teachers by unlocking the parents, because dirt is good.
OMO Outdoor Classroom Day
"74% OF CHILDREN SPEND LESS TIME OUTDOORS THAN THE 60 MINUTES RECOMMENDED FOR PRISON INMATES. LET'S FIX THIS."
- Edelman Berland for Unilever, 2016
Outdoor Classroom Day is a global campaign to celebrate and inspire outdoor learning and play. On the day, thousands of schools around the world take lessons outdoors and prioritise playtime, but only a few areas in Australia were aware of the campaign.
We needed to make Outdoor Classroom Day, supported by OMO, a compelling no-brainer - easy and exciting for teachers, kids, free-range parents, supporters and retailers.
We asked ourselves, "How do we get people to support Outdoor Classroom Day by buying OMO?" so we created an idea that gave power to the kids and their parents, encouraging them to Win for their school. An idea that encouraged parents and kids to advocate for their school to take part in Outdoor Classroom Day.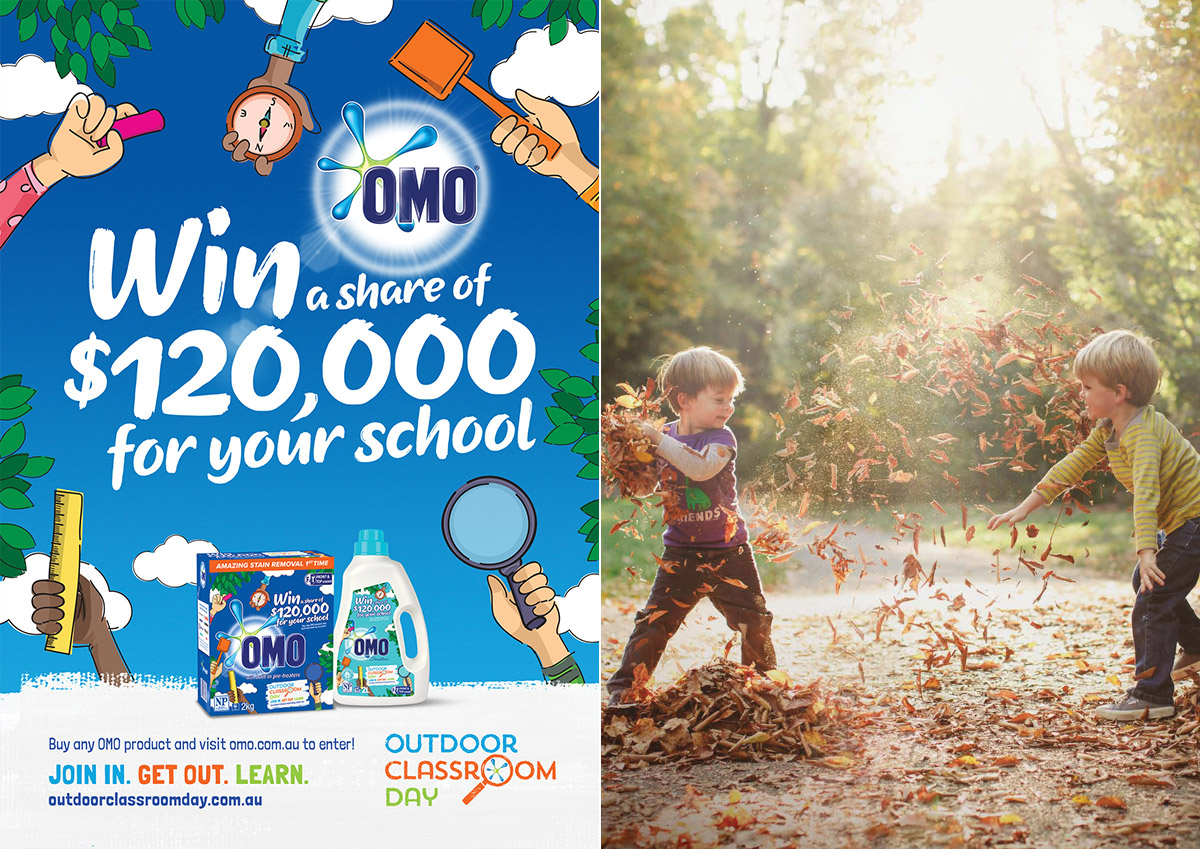 Want to know more?
News & Work
Related Articles