Heineken has a long, proud association with international rugby as the main sponsor of the event since 1995. In that time, the world has watched history being made with the first World Cup in South Africa in 1995 (one that the team went on to win), along with other colossal moments through that time. In 2019, history was made once again as Japan hosted the Rugby World Cup for the very first time coming off the back of some of their best performances in recent tournaments. History and Heineken go hand in hand.
For the first time (in a long time) the time difference for Aussie sports fans to watch the pinnacle of Rugby tournaments was only an hour, meaning no more early mornings or late nights (well, unless you were out celebrating). 2019 was the chance for Australian spectators to get behind their respective teams, arm in arm, drinks in hand - friends and foes sitting side by side sharing their love for the game.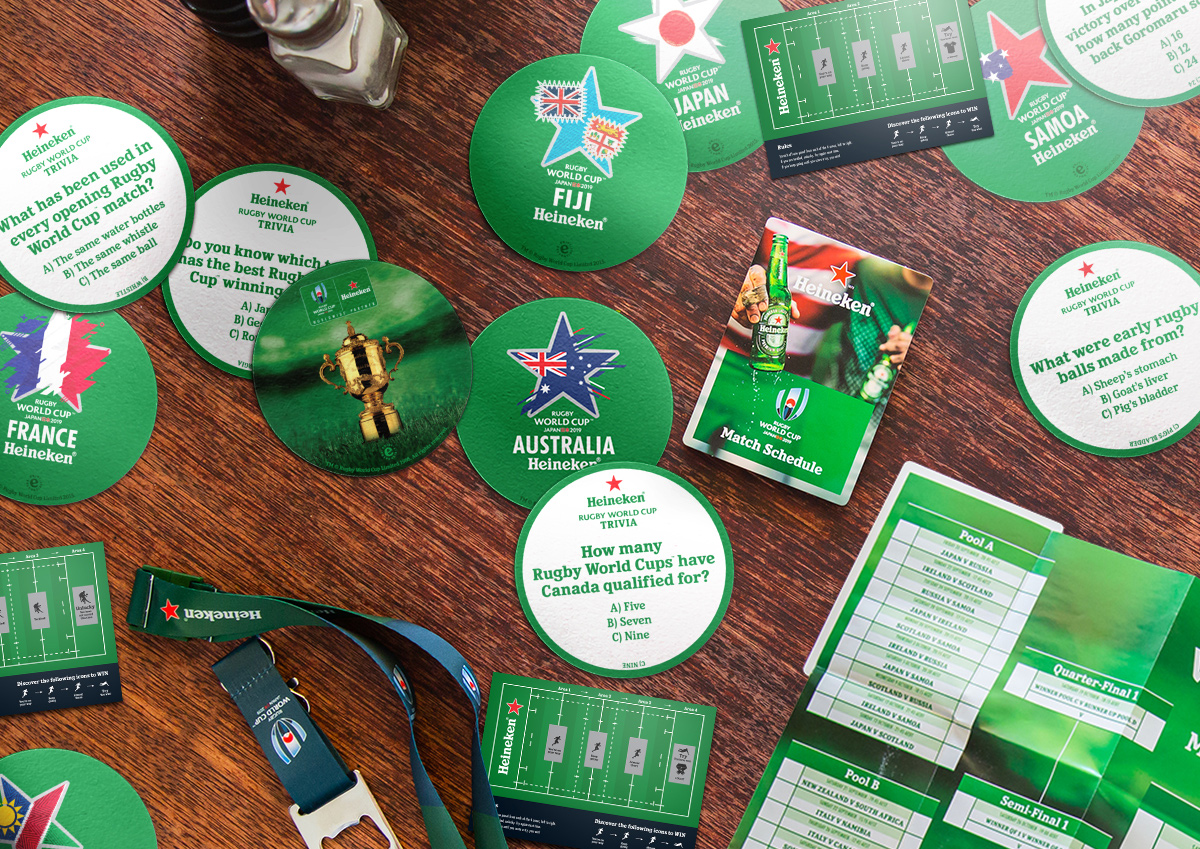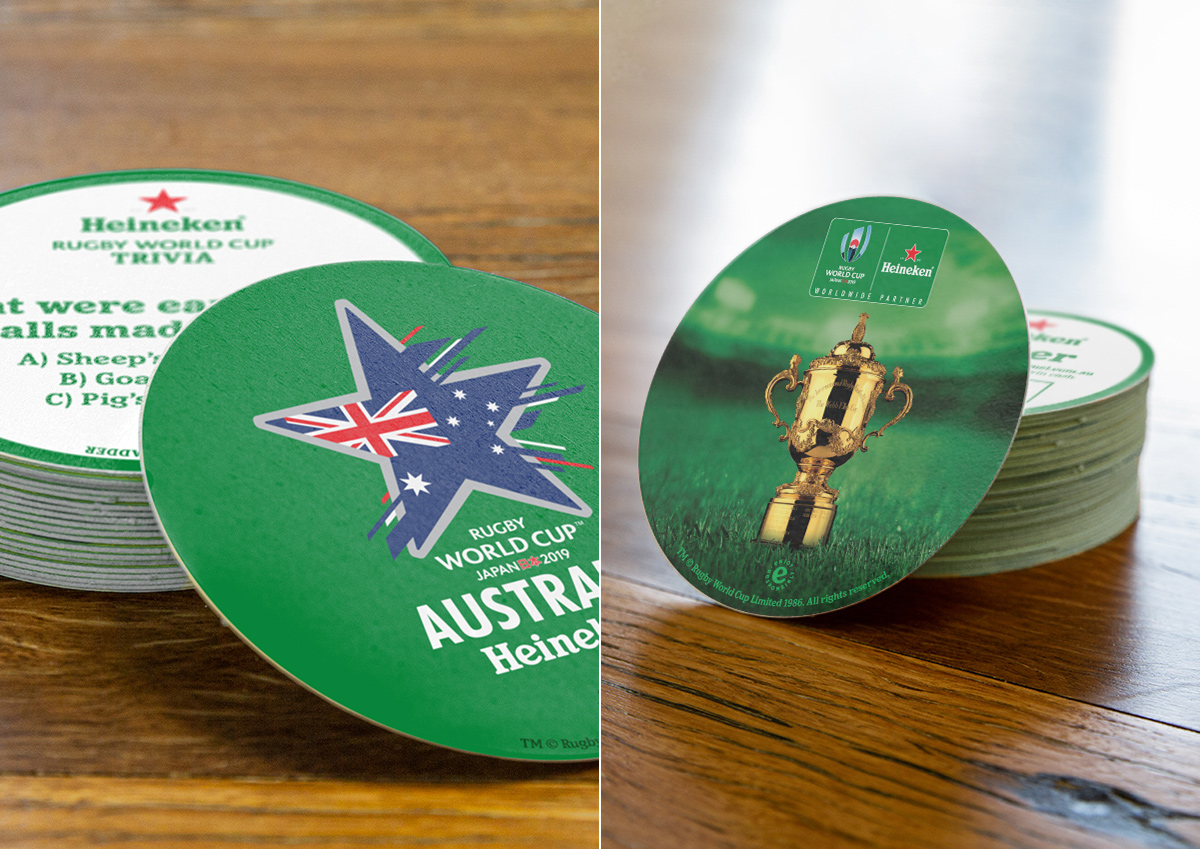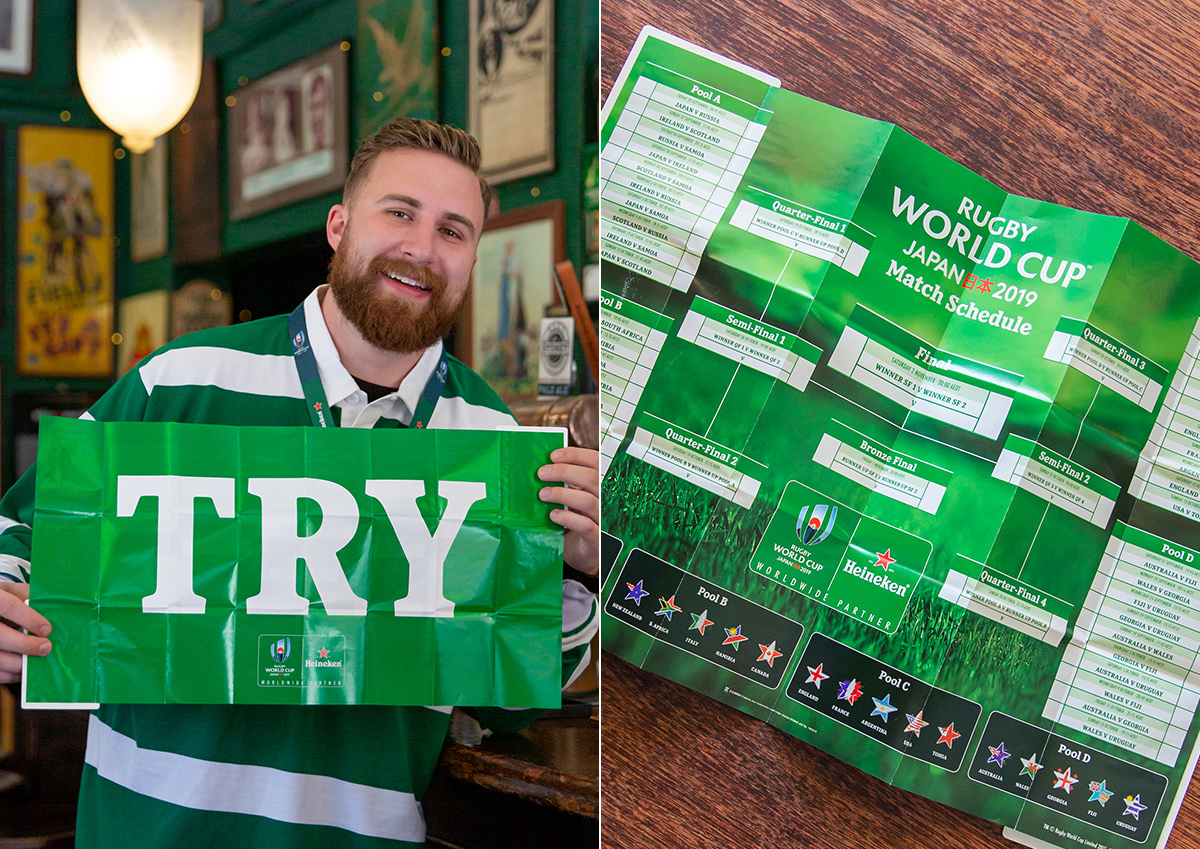 To celebrate the occasion, limited 'Country Edition' collectible bottles were released and 'Clubhouse' venue takeovers were rolled out across the nation to bring the event to life. We tested the knowledge of rugby fans across Australia with trivia coasters that separated the experts from the amateurs and encouraged fans to get in the game; collecting a 'VIP' (very important player) lanyards with every two-purchase buy that included a match schedule to follow the games. They even scored the chance to win collectible jersey's and scarves through a 'Try to Win' scratch card mechanic.
But the main event was the chance to win a once in a lifetime trip to a host destination of your choice or to toss the coin at one of the Rugby World Cup games during the 2019 tournament.
It may not have been the Australian team's year, but it was a great year for spectators in Australia.
Heineken love a trier - and 'Those Who Try...Win!'
Want to know more?
News & Work
Related Articles