Everyone has their own way of making their mojito, whether you stir, crush, muddle or shake, there is one thing in common – rhythm.
The people, the ambience, the energy and the music all play their part in bringing this to life.
Bacardi is a brand that that loves to bring music to the masses whether in a bar/club or even in the home. To champion this, Bacardi launched the 'Move to Mojito' series of events and promotions throughout the summer months to bring some Latin flavour to summer occasions.
As part of this, Bacardi partnered with JBL to give away over 300 speakers! The vibrant artwork created for the campaign was praised by JBL and Bacardi for being vibrant, fun and for giving each brand a strong presence.
Summer has been a long time coming, beer and wine are boring.
It's time for something refreshing… so 'Move to Mojito'!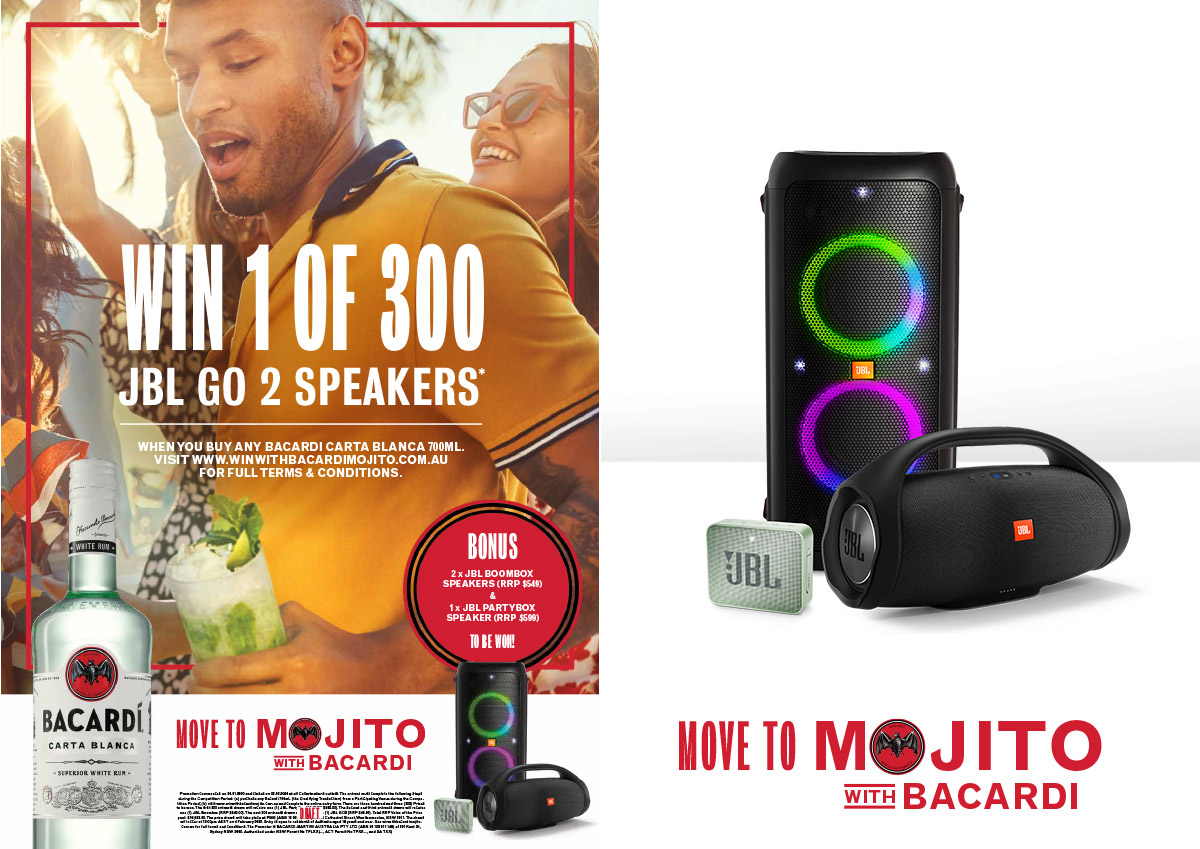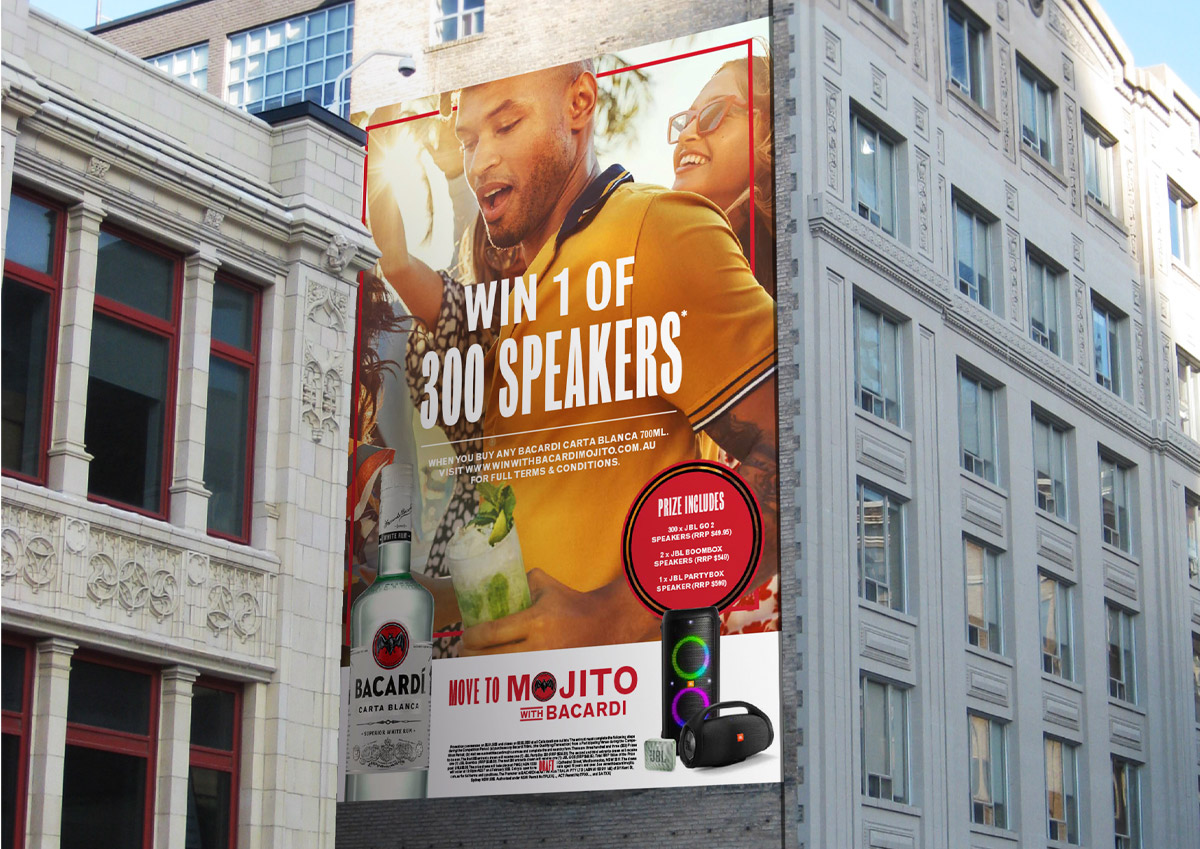 Want to know more?
News & Work
Related Articles