Nutri-Grain Unstoppable Playlist
12 months of Spotify Premium every hour
Nutri-Grain Unstoppable Playlist
Nutri-Grain believes that with courage, strength and determination anyone can be unstoppable. But unstoppable people need their own unstoppable playlists, so we created an on-pack promotion that gave shoppers the chance to win free Spotify Premium every hour with the additional bonus of possibly winning a Go-Pro 8 every single day to capture their unstoppability.
For those in need of playlist inspiration, we created a branded profile and playlist that was linked to the on pack.
Our microsite was the first of it's kind in the market, equipped with our very own receipt reader technology, providing an easier entry mechanic for our shoppers whilst collecting invaluable data for Nutri-Grain. Win-win for everyone!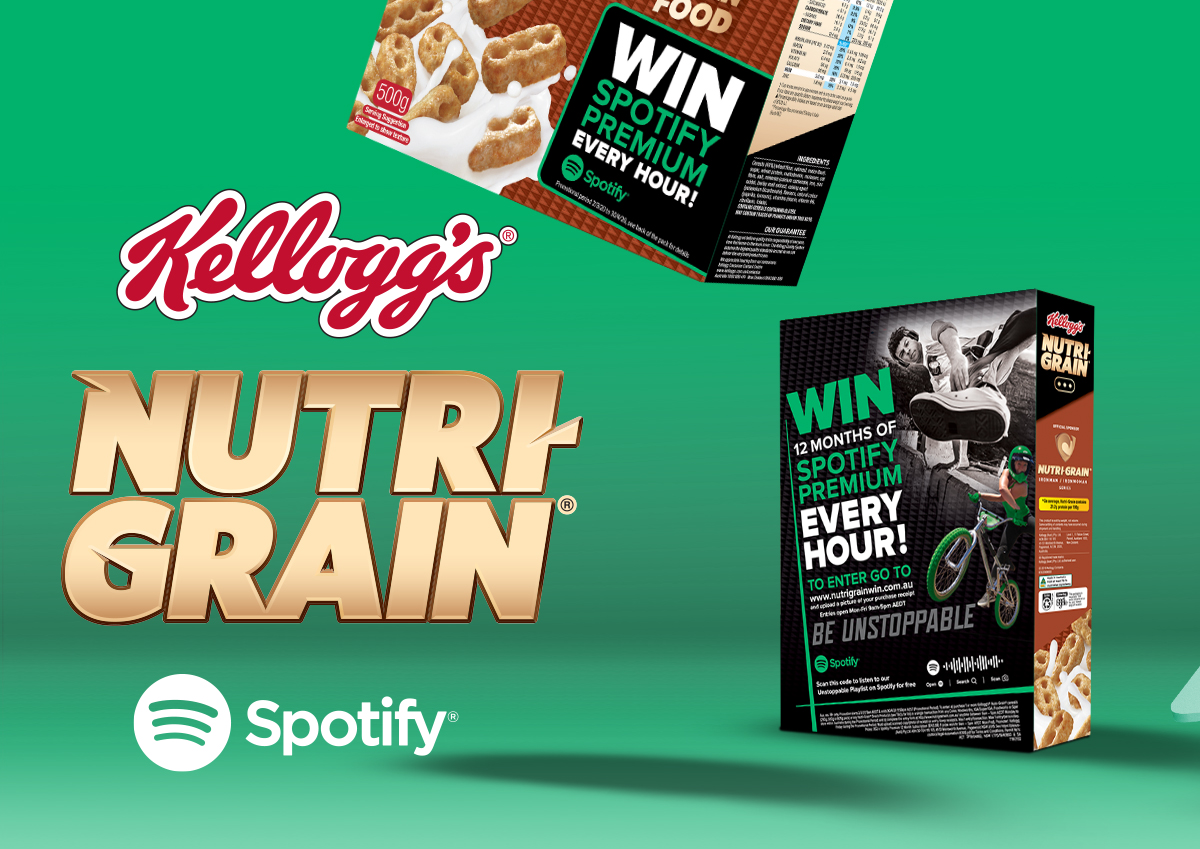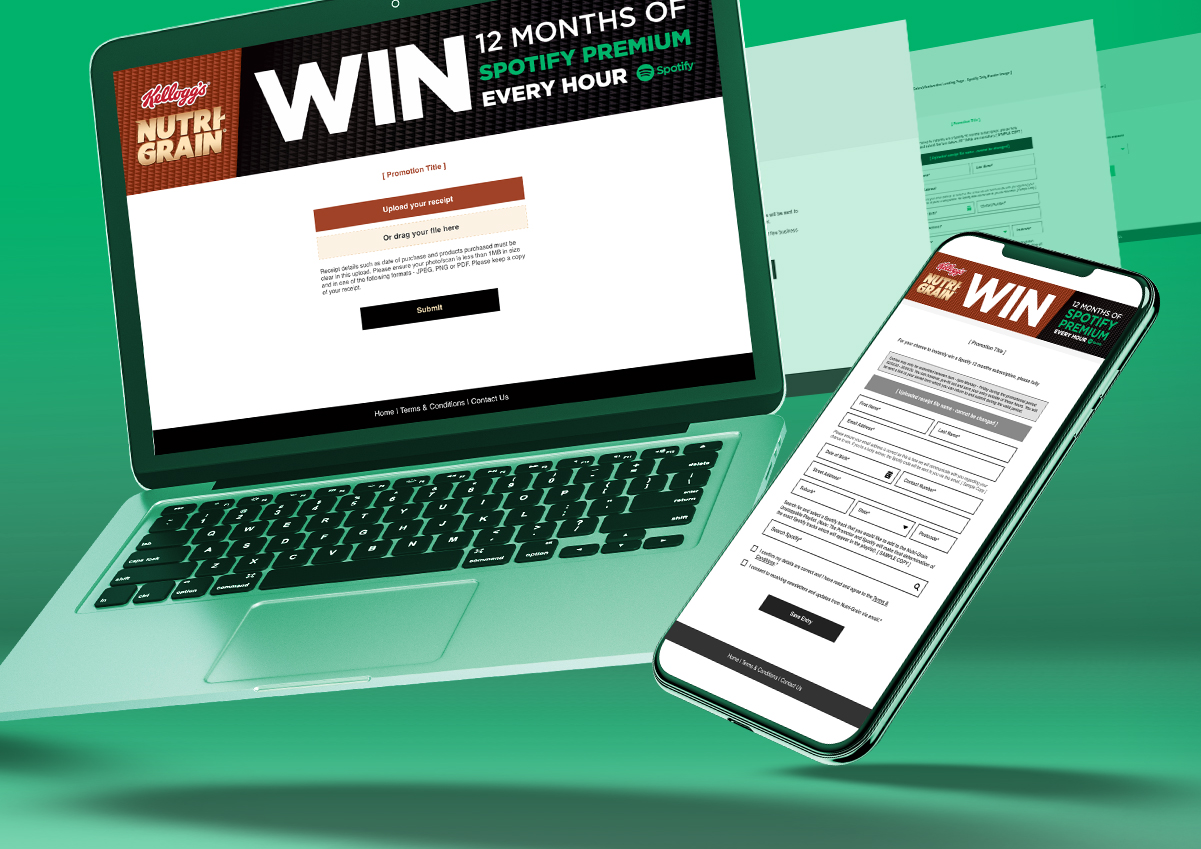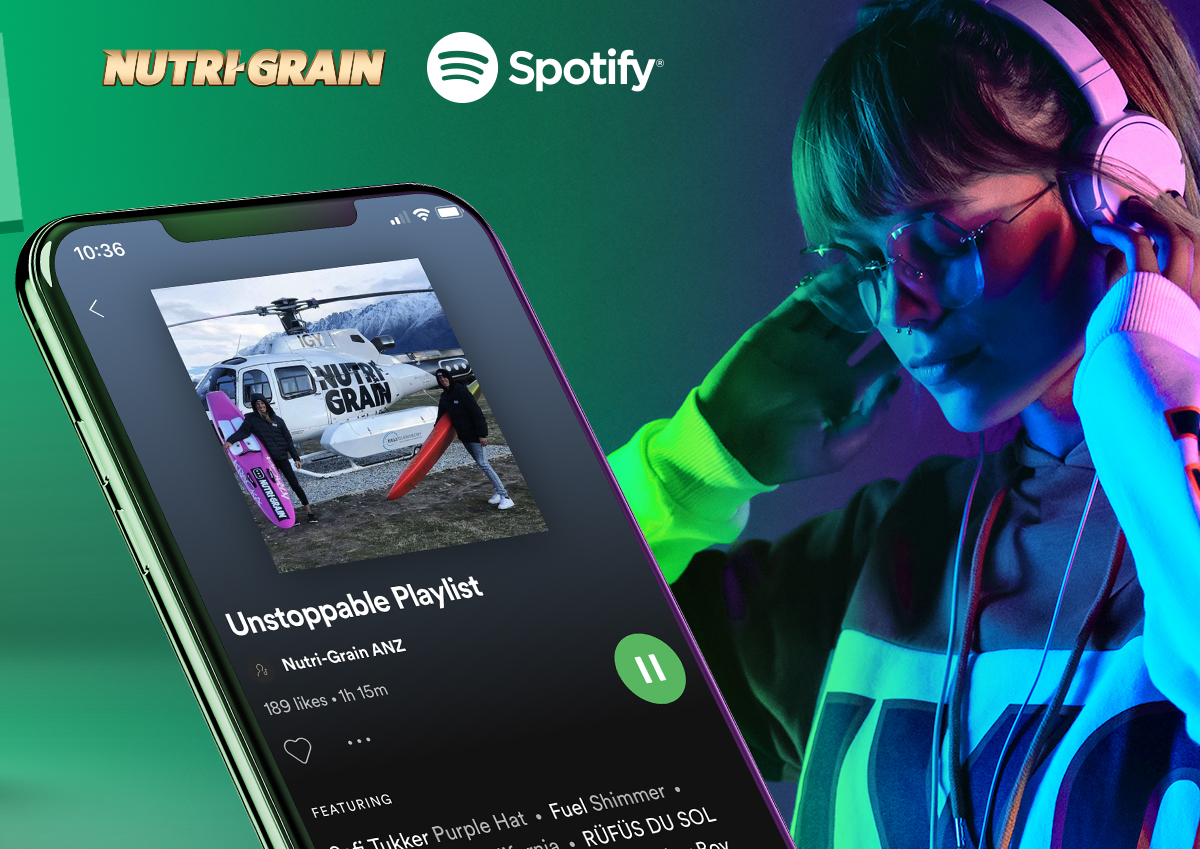 Want to know more?
News & Work
Related Articles