With a budget of $100,000, we built a digital platform to give it all away!
Once consumers purchased a Schweppes, they were guided to our custom-built microsite where they could shake their phone and instantly find out if they had won one of over 5000 prizes.
An instant win where cash was king and even a bit of gamification thrown in.
You could say we really shook things up with this promotion.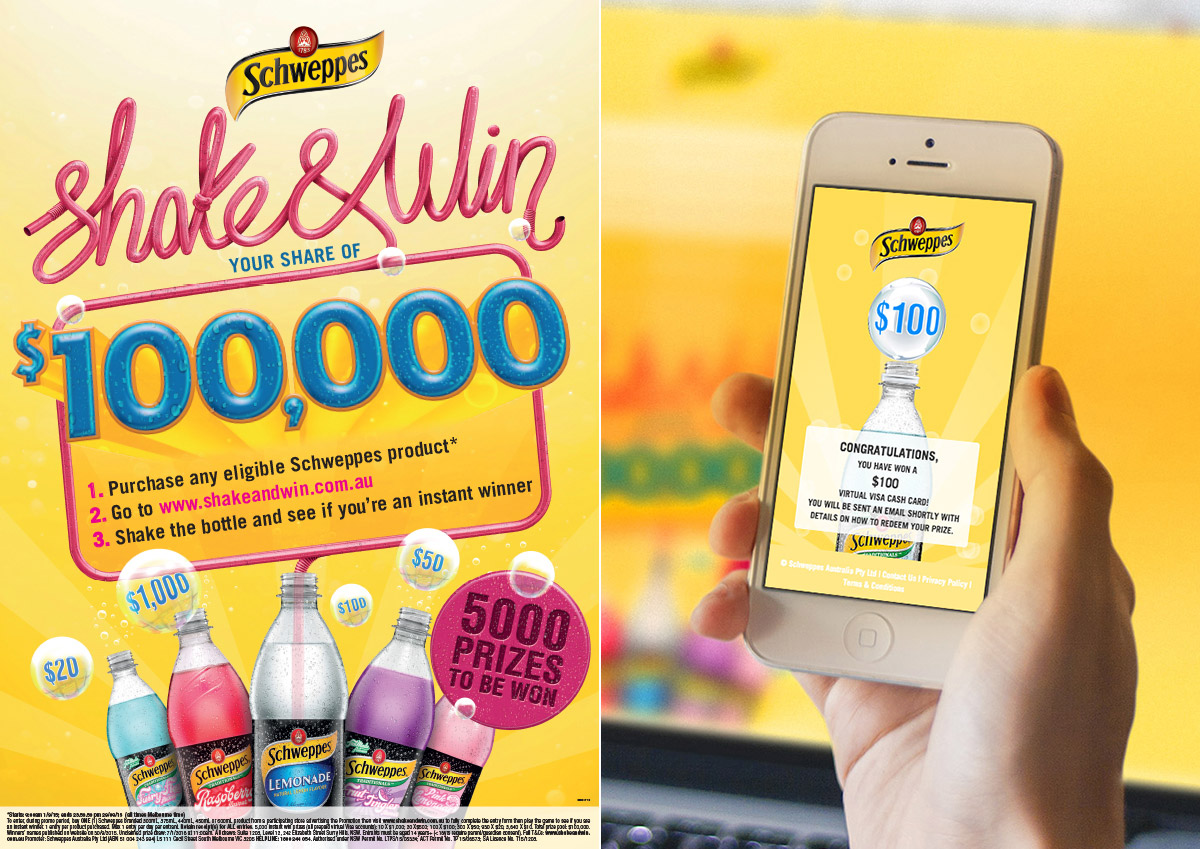 Want to know more?
News & Work
Related Articles